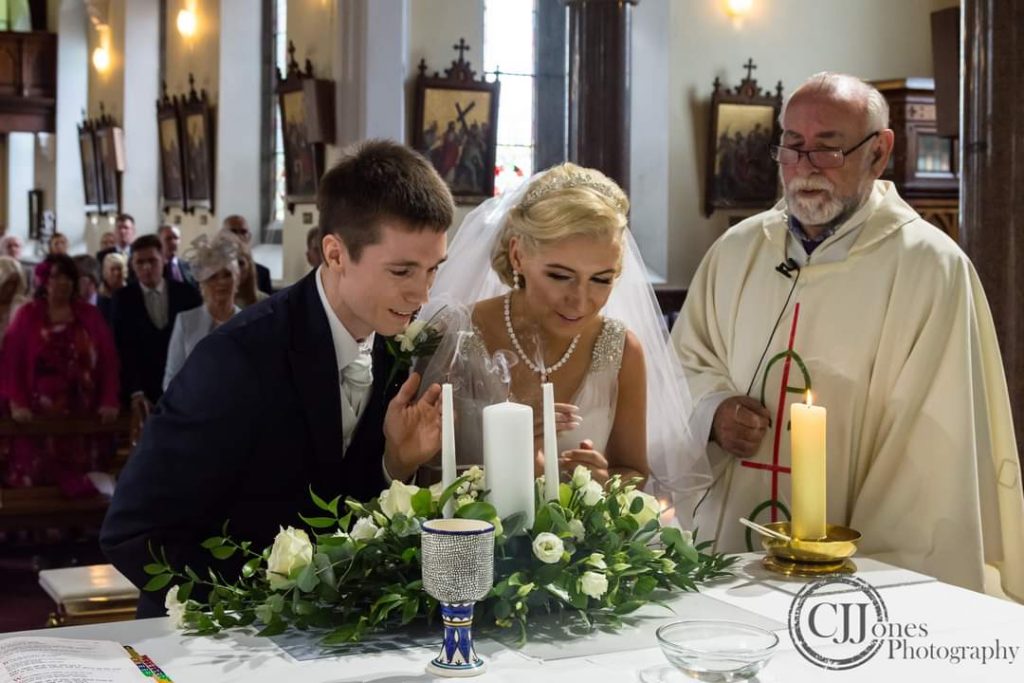 Congratulations on your decision to Marry in Church. I hope the information here will be helpful to you in planning for your big day. You will need to complete paperwork both for state and the church.
The State
The state requres that you give at least 3 month notice
Contact the Registers Office to set up an interview.
You will then be given a Marriage Registration Form – MRF
The Church
Check with the Parish office to inquire about the availability of the church. Parish Office Phone Number: 045 864144 09:-30 – 12:30
Documentation you require

(a) Baptismal Cert
(b) Confirmation Cert

These must not be older than 6 months.
If you are from outside the Parish your own priest can officiate.
I would strongly suggest that you complete a pre-marriage course.
Accord Marriage Preparation
Ph: 01-4784400
Email: marriagepreparation@dublin.accord.ie
Again Congratulations and please feel free to contact me at anytime.
J. Connolly